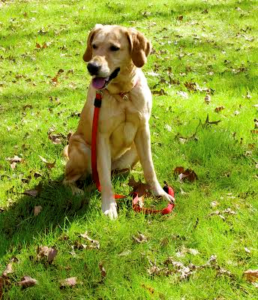 Atlanta Lab Rescue is an all volunteer, non-profit (501-c3) organization, whose volunteers have years of rescue experience. Our mission is to identify and rescue Labrador Retrievers and large breed mixes from overwhelmed shelters and abusive situations and place them in secure, loving homes. We average 30-40 dogs in the program at any given time and in our first 10 years, we have rescued over 3500 dogs.
Prior to an Atlanta Lab Rescue dog being adopted, each dog undergoes an extensive examination by our veterinarians, including a comprehensive blood profile, is updated on all vaccinations, spayed or neutered and micro chipped. Health issues that require additional treatment such as heartworms, surgery, etc, are addressed prior to adoption. In addition, each adoption includes free access to our Atlanta Lab Rescue trainer. At Atlanta Lab Rescue we firmly believe that a healthy, well trained dog is the key to the successful integration of a rescued dog and ensures a wonderful, loving companion for years to come.
The average cost to rescue a dog in 2016 was $920. Atlanta Lab Rescue is a non-profit, 501c3 organization and 100% of donations is used for the rescue and care of these dogs.
Your Sponsorship Changes Lives.
http://www.youtube.com/watch?v=wlZdpfvqalg
http://www.youtube.com/watch?v=QsaZ7xqjMnI&feature=em-share_video_user